Interior Design Solutions has been helping people to have the most beautiful homes in the world. We have years of experience in matching the right colors and textures to the environment and personality of the location. These are the main people working for you on Maui, Hawaii:
Valorie is an award winning interior designer with a background in Architecture. She has lived in Maui for over 40 years with over 20 years experience in interior design. Attending Market and 3 – 4 major tradeshows and seminars a year with the goal to stay current with trends, colors and looks for the new millenium.
Steve has been a successful business man on Maui since 1975. Business owner, Executive Chef, Food and Beverage Director, Hotel Manager, Father, Husband and Sportsman.
Official member of CEDIA. Our in house specialist for all "turn it off and on again" issues. Technical consultant and in-home electronics installer, Kai has worked with technology his whole life and brings his expertise to our clients.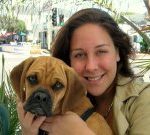 A graduate from the San Diego School of Art in Interior Design. She brings extensive training in Hospitality and Commercial case goods and furniture. She is a whiz at 3D renderings, AutoCAD and using Photoshop to present design solutions.
Chris is a genius in home staging and clean, zen Asian & Pacific Rim inspired island design. She has lived on Maui for over 30 years and is a graduate of the Culinary Institute of America, New York. Chris loves the ocean and is very health oriented. She blends East Coast traditional aesthetics with inspiration from her world travels.